Our Affiliations
403 West 10th Street
Erie, PA 16502
phone (814) 454-6317
fax (814) 454-5421
email us
Partners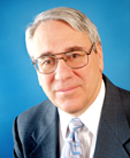 Dale R. DeMarco,
CPA
Prior to founding the firm in 1979, Dale was manager of Norman J. Cutri, CPA. Today, he supervises the accounting and auditing practice of DeMarco Wachter & Co. and its compliance with professional standards. A member of the American and Pennsylvania Institutes of Certified Public Accountants, he has held a number of positions within the PICPA. These include President, President-Elect, Secretary Treasurer and Ethics Committee Member. Dale earned a B.S in Accounting as well as an MBA from Gannon University. He has also been an accounting instructor for Gannon University. Dale's contributions to the community include serving as treasurer of the Erie Playhouse, and Lake View Country Club and active participation in the Lion's Club of Erie and St. George Church, where he is chairman. He has received several prestigious awards, including the Distinguished Service Award and James Kinnane Award for outstanding community service to the Erie Country Rape Crisis Center, Inc.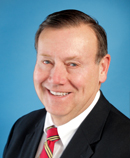 Richard F. Wachter,
CPA
Richard, a partner in DeMarco Wachter & Co. since 1981, earned both Bachelor's and Master's degrees from Gannon University. He also obtained a certificate from Bucknell University School of Banking. His major area of concentration is business consulting. Prior to joining the firm, Dick was employed by Union Bank and Trust, Co. (now Citizens Bank), where he attained the position of Business Development Officer. He has used this unique perspective in helping clients to become successful. He has also been an Accounting Instructor for Gannon University. Dick is a member of the American Institute of Certified Public Accountants and the Pennsylvania Institute of Certified Public Accountants. He spent several years as an Instructor for the Erie Chamber of Commerce in Total Quality Transformation, and was a past recipient of the Salesman of the Year Award presented by the Sales & Marketing Executives of Erie. Dick also serves on the board of Catholic Charities and on the panel for the Athena Power Link Program. He also was a member of the Advisory Board of National City Bank.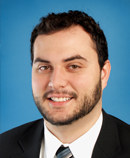 Stephen Barr,
CPA, CVA
Stephen joined DeMarco Wachter & Co. in June of 2007. Steve became a partner in 2014. Steve earned his degree from Indiana University of Pennsylvania. Stephen specializes in corporate taxes and business valuations. He is a member of the American Institute for Certified Public Accountants and the Pennsylvania Institute for Certified Public Accountants. He was also a board member of the Erie County CASA.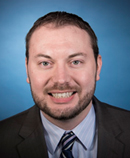 James E. Barr,
MBA
Jim has been affiliated with DeMarco Wachter in various capacities since 2005 and was named a Partner in 2016. Jim's concentration is working as an external controller for various clients due to his past experience as financial manager at a non-profit human services agency and as controller for a used car dealership. Jim is a proud graduate of Gannon University having earned both his Bachelor of Science in accounting and his MBA. Jim's community involvement includes active membership at Our Lady of Peace Church and served as a member of the finance committee for the former Saint John-Holy Rosary Catholic School.